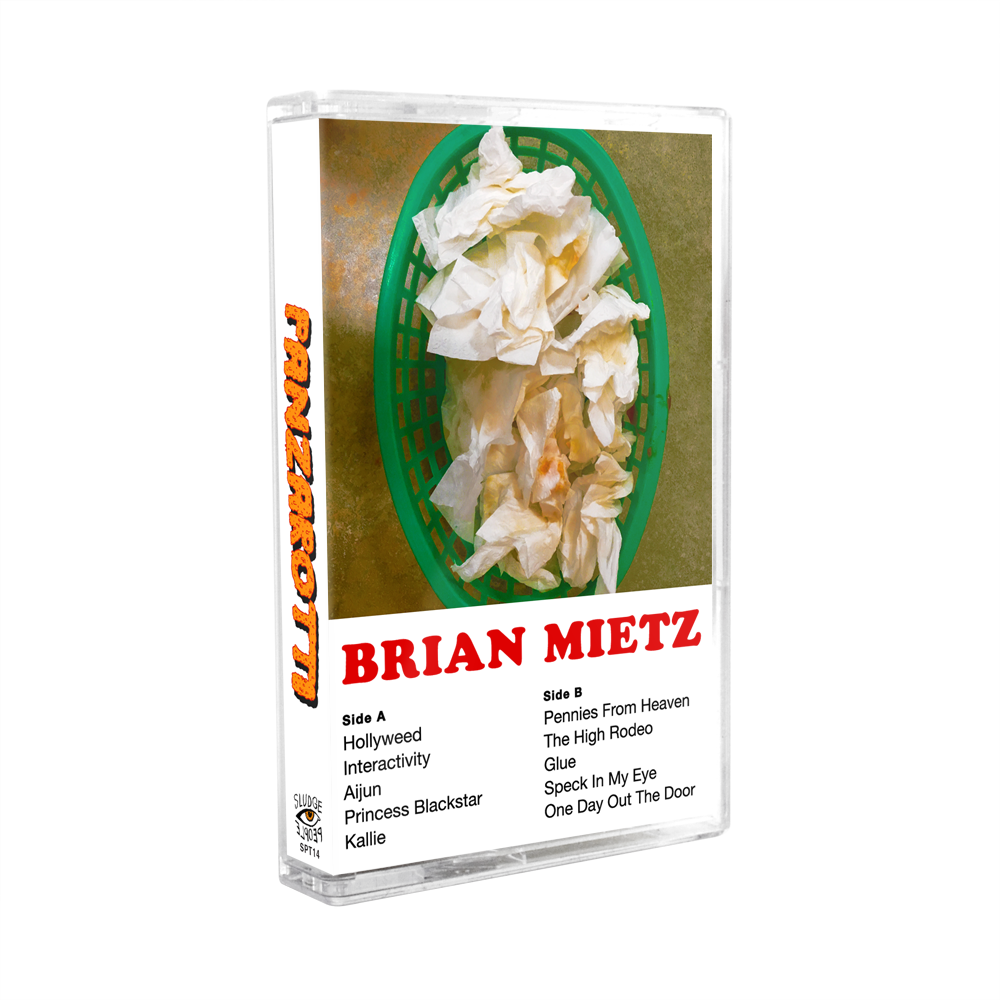 Brian Mietz
Panzarotti
(SPT14 – Cassette)
60 copies pressed on kelly green shell, includes download code (1st pressing).
40 copies pressed on orange shell, includes download code (2nd pressing).
SIDE A:
1. Hollyweed (LISTEN)
2. Interactivity
3. Aijun
4. Princess Blackstar
5. Kallie
SIDE B:
1. Pennies from Heaven
2. The High Rodeo
3. Glue
4. Speck in My Eye
5. One Day Out the Door
Before Brian Mietz saw his first punk show, he ate a panzarotti at Franco's Place in Westmont, NJ. He looked very punk in his Charlotte Hornets Starter coat. There's something special about the melding of cheese and music. A song can make someone melt like cheese if they think it's a very delicious song. Panzarotti is an album with very delicious songs. There's a little sauce and there's a little cheese and that's what makes Panzarotti so delicious. The album was recorded at Westmont Station with the tutelage and help of Pete Donnelly (The Figgs). Ingredients mixed at Sleep Audio by Eric McNelis and mastered by Dave Downham at Gradwell House Recording. To love a food is to learn the song that is in their shell and sing them to people.
Released: March 2nd, 2020
SEE ALSO:
SPT9 Cabana Wear – Cabana Wear (Cassette)
SPT35 It's a King Thing – It's a King Thing (Cassette)
SPT41 Brian Mietz – Wow! (Cassette/Digital)