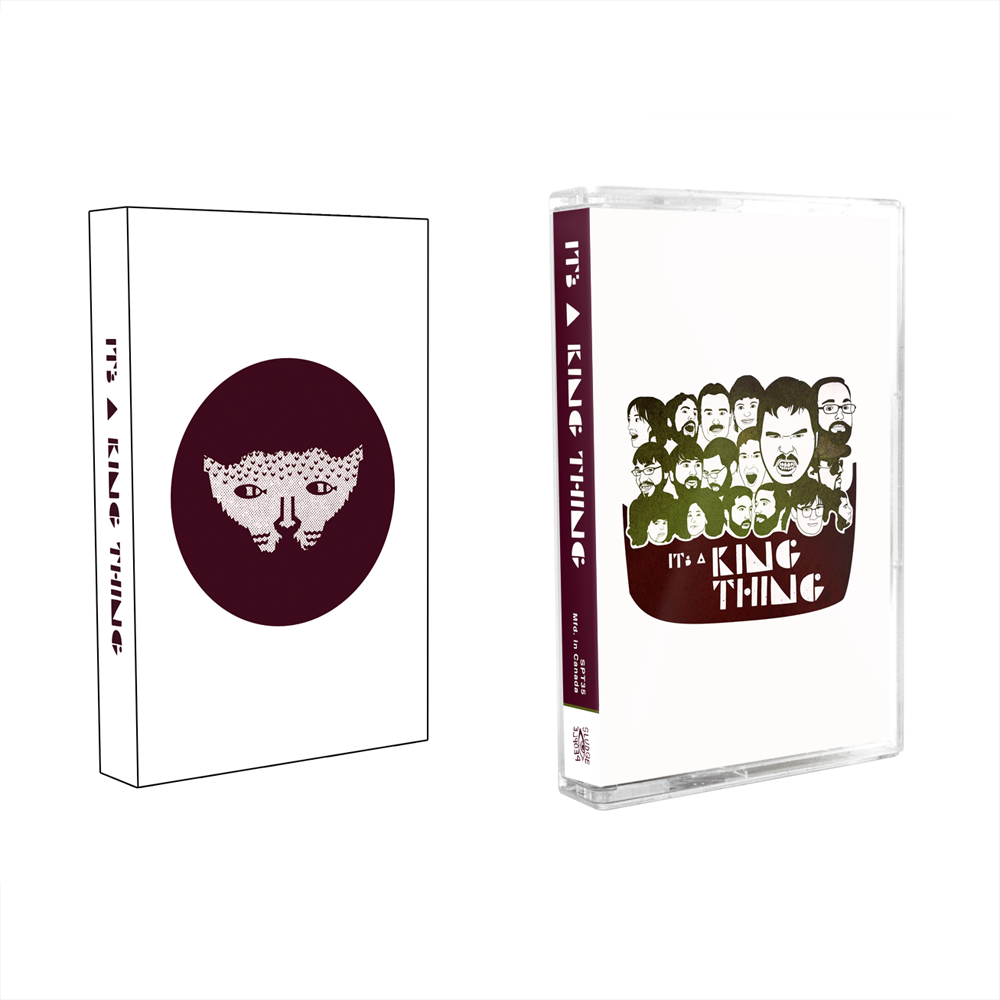 IT'S A KING THING
It'S A KING THING
(SPT35 – Cassette)
60 copies pressed on cool gray shell color with o-card, includes download code.
SIDE A:
1. Metallica Meshallica
2. 87 Million Fights
3. Breaked Up
4. Over When I'm Sober
5. Emily
6. Better Taste, Better Style
7. Class and Presentation
SIDE B:
1. Kate O'Mara
2. My Mini Van Just Died
3. Barbershop
4. I Will Wear My Uniform
5. White Cat Fur
6. Adelphia Was Hell at Once
7. Girlajuana
15 years later and Brian Mietz's It's a King Thing album is still one of the best releases you've never heard (a secret gem, if you will). Everyone who has heard this music becomes instantaneously rabid for it and it seems ripe for a reevaluation with an LP reissue last year from longtime friends and supporters Storm Chasers LTD, plus Mietz's success under his own name. SLUDGE PEOPLE is proud to present IT'S A KING THING on cassette – perhaps fulfilling it's final destiny, so it can properly be passed around as an intimate relic containing the thrills you've been looking for your entire life.
Released: April 21, 2023