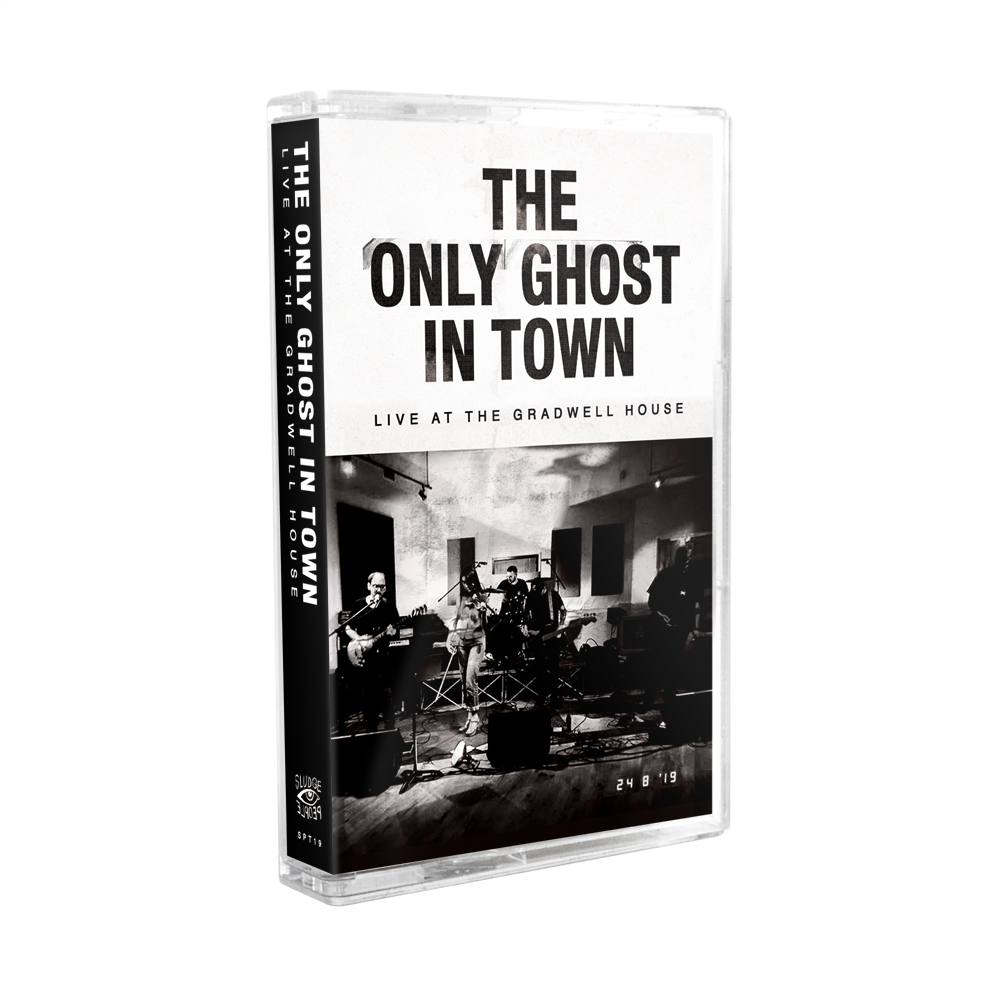 The Only Ghost in Town
"Live at The Gradwell House"
(SPT19 – Cassette/DIGITAL)
50 copies pressed on vanilla shell (w/ download code)
SIDE A:
1. Like Candy
2. Authenticator
3. Strawdinary
4. I Love You Half the Time
5. Waterfall
6. Dead Houses
SIDE B:
1. Solar Flares
2. Half Speed (LISTEN)
3. Season's Greetings
4. Half World Away
5. Distress
6. You Were Right
Since its conception in 2009, The Only Ghost in Town had no real intention of being a band. This musical project was started by Dan Saraceni in an attempt to create music in a basement and record it with friends. Two songs were recorded in Pat Gartland's basement in South Jersey that year. Proud of this accomplishment, Dan figured this was the end of the project.
With the encouragement of friends, Saraceni continued to write music and record it wherever he could with the help of various friends and engineers in all different types of studios. This included basements, bedrooms, and studios all over South Jersey and Philadelphia. Over the years, The Only Ghost in Town occasionally performed live with various lineups. This would prove to be the identity of the project for 10 years.
To commemorate the first decade of The Only Ghost in Town, a live show was planned for August 24th, 2019 at The Gradwell House in Haddon Heights, NJ – a place where many of The Only Ghost in Town recordings were made. The set featured songs from throughout the run of the band up to that point. These songs were performed live without overdubs, and are presented here to showcase 10 years in the life of a band that didn't really exist. Or did it?
Released: August 7th, 2020