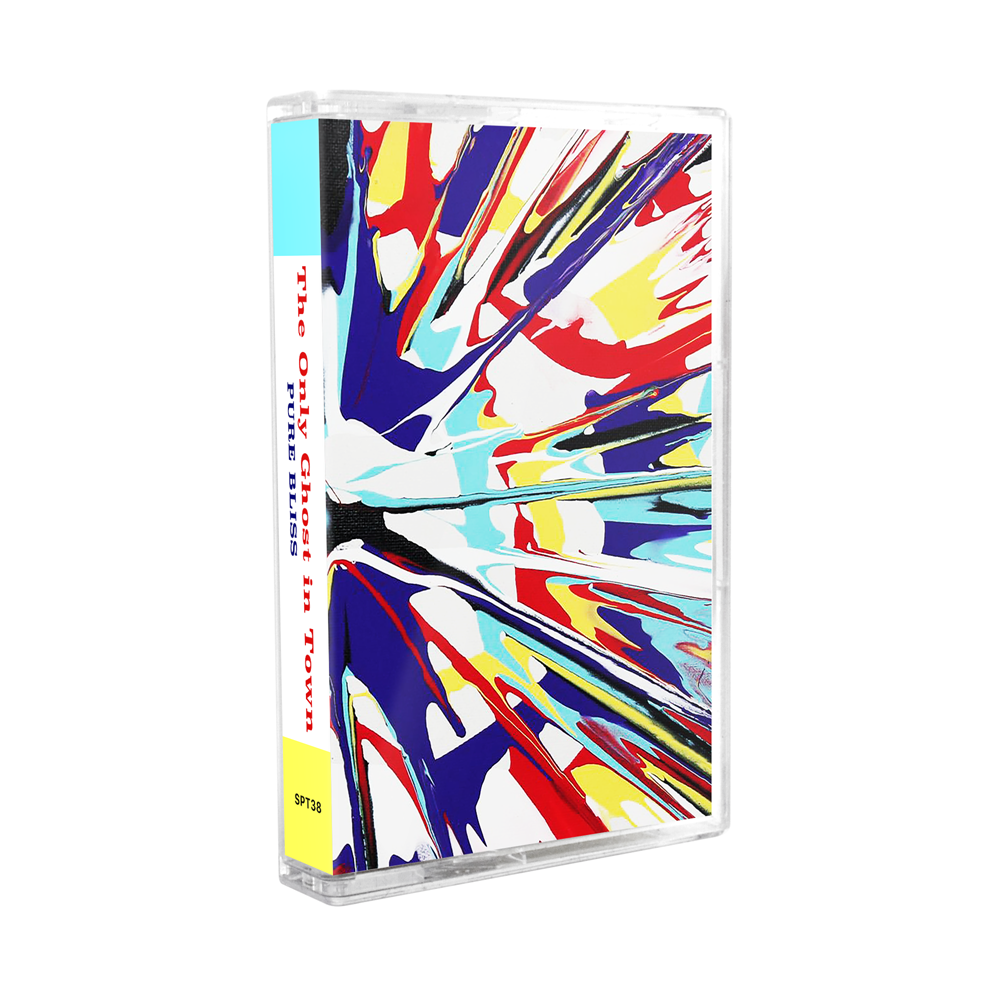 THE ONLY GHOST IN TOWN
Pure BLISS
(SPT38 – Cassette/DIGITAL)
50 copies pressed on white shell, includes download code.
SIDE A:
1. Are You Ready?
2. I Wonder
3. Inside My Head
4. Pure Bliss
SIDE B:
1. Star Forest
2. Lost a Day
3. Too Late
4. Vanishing Point
It's been a few years, but The Only Ghost in Town is back with Pure Bliss. The new album was recorded using an iPhone app during various times in 2020 (much of it improvised with few preconceived parts) and is a journey inside Dan Saraceni's mind, with themes of depression, anxiety and isolation. Pure Bliss is more open and spontaneous compared to previous TOGIT albums, mixing noise with moments of quiet meditation and seeing influence from Spacemen 3, A.R. Kane and Talk Talk.
In many ways Pure Bliss has elements of his previous work, but with a different sense of time and space. It moves toward new territory that The Only Ghost in Town have seemingly just begun to explore.
Released: October 29, 2021