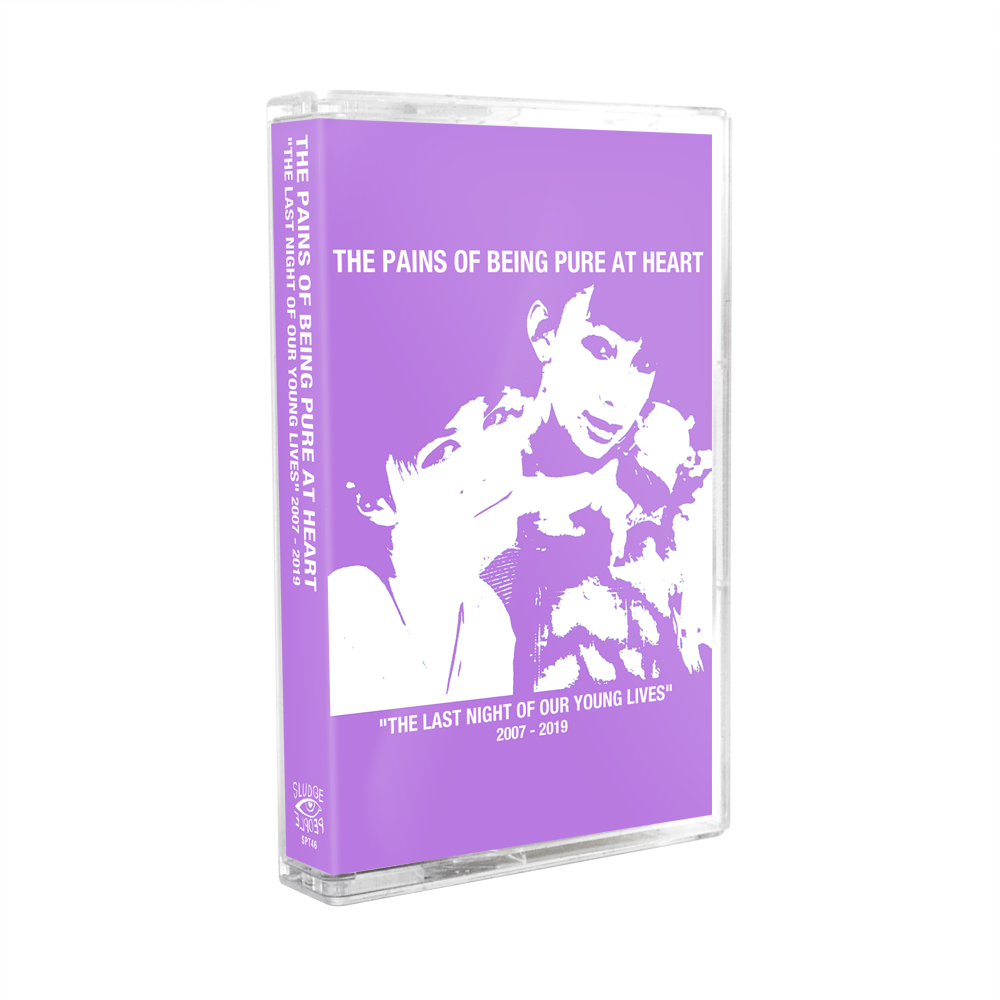 THE PAINS OF BEING PURE AT HEART
THE LAST NIGHT OF OUR YOUNG LIVES: 2007-2019
(SPT46 – Cassette)
100 copies pressed on purple swirl shell.
SIDE A:
1. Kurt Cobain's Cardigan
2. Come Saturday
3. Young Adult Friction
4. This Love is Fucking Right!
5. A Teenager in Love
6. Everything with You
7. Higher Than the Stars
8. Say No to Love
9. Belong
10. Heart in Your Heartbreak
11. The Body
12. Anne with an E
SIDE B:
1. Simple and Sure
2. Kelly
3. Eurydice
4. Until the Sun Explodes
5. Impossible
6. Hell
7. Laid
8. Anymore
9. The Garret
10. When I Dance with You
11. So True
12. Sometimes Always (featuring Hatchie)
The Last Night of Our Young Lives: 2007-2019 is a career spanning 24-song victory lap from The Pains of Being Pure at Heart, featuring a tracklist selected by Kip Berman and mastering by Fred Thomas. A perfect introduction or last goodbye to one of the greatest bands of our era (and an all-time favorite of mine).
thepainsofbeingpureatheart.com
Released: January 13, 2023