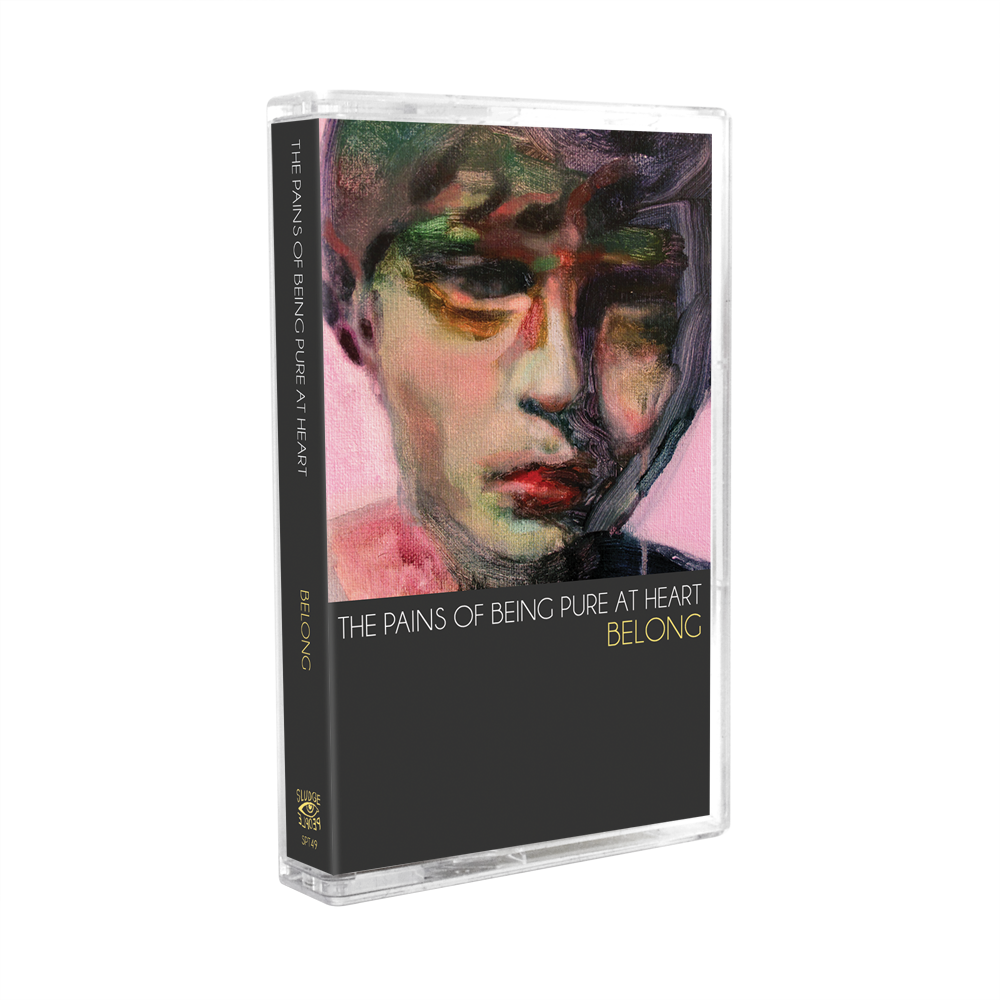 THE PAINS OF BEING PURE AT HEART
BELONG
SPT49 – Cassette
150 copies pressed on transparent pink shell
SIDE A:
1. Belong
2. Heaven's Gonna Happen Now
3. Heart in Your Heartbreak
4. The Body
5. Anne with an E
SIDE B:
1. Even in Dreams
2. My Terrible Friend
3. Girl of 1,000 Dreams
4. Too Tough
5. Strange
Released on cassette tape for the first time!
The Pains of Being Pure At Heart's 2009 self-titled debut album was truly an out-of-nowhere smash, garnering widespread acclaim from the likes of The New York Times ("sensitive and sublime, Best of 2009), Pitchfork (Best New Music, Best of 2009) and NME ("pure indie-pop to hold close to your heart," Best of 2009) to countless indie-pop forums and blogs, and landing the band a dedicated following that endures to this day.
It's no mean feat for a young band under the spotlight and the weight of expectations to create a second album that retains the qualities of the debut that so charmed the fans and press in the first place, but against all odds, The Pains succeeded.
2011 follow-up Belong aimed for the stars and hit the mark resoundingly, full to the brim with monster tunes and polished to powerful perfection by the production and mixing team of Flood (Depeche Mode, U2) and Alan Moulder (Smashing Pumpkins, Jesus and Mary Chain, Ride). The combination was a resounding success, vaulting the Pains to a spot in the alt-rock firmament rarely reached by indie-pop bands and cementing their status as one of the seminal guitar-pop bands of the era.
thepainsofbeingpureatheart.com
Released: April 7, 2023