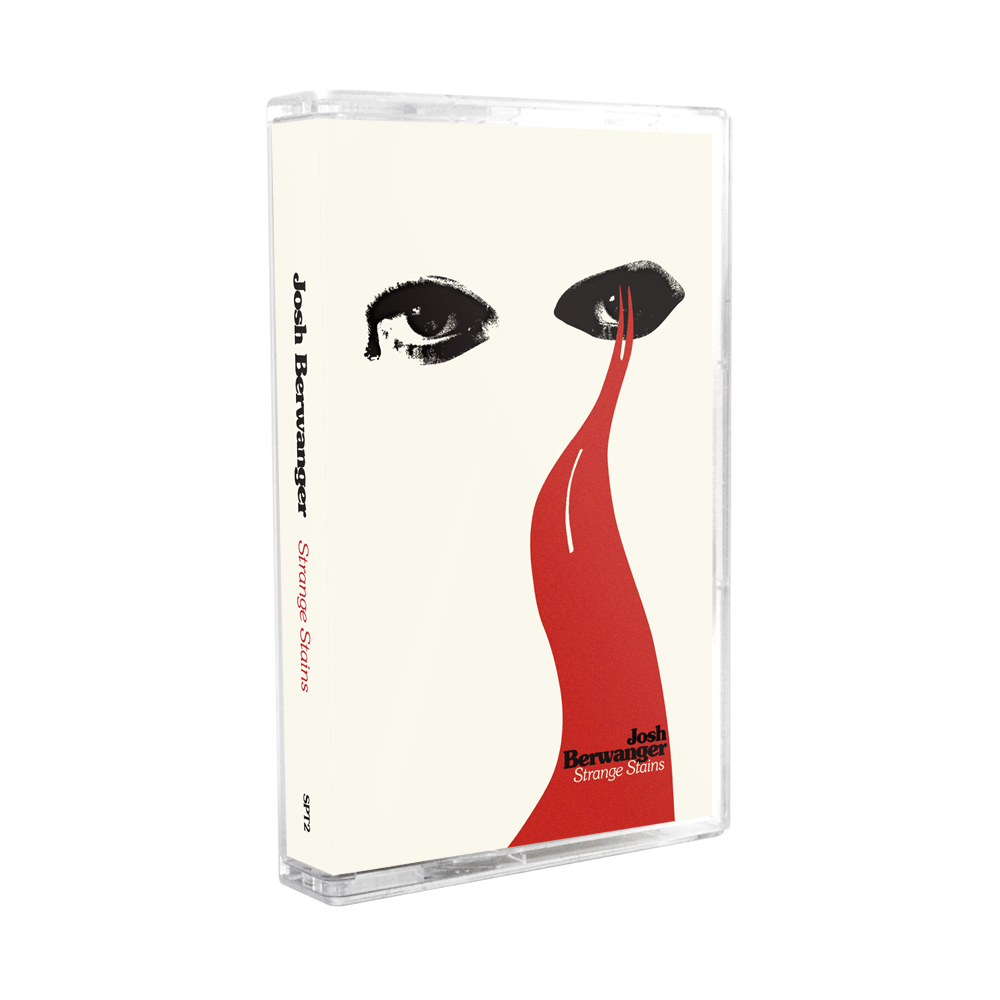 Berwanger
Strange Stains
(SPT2 – Cassette)
150 copies pressed on white shell.
SIDE A:
1. Bullets of Change
2. Enemies
3. Baby Loses Her Mind (LISTEN)
4. Time Traveler
5. Gypsy Girl and the Tombs of Atuan
SIDE B:
1. Mary
2. I Can Feel the Moon
3. All Night Long
4. Spirit World
5. Sweet Little Girl
6. Everybody Knows
Josh Berwanger spent the past few years coaching high-school basketball in Lawrence, Kansas, while writing and recording the 11 tracks on Strange Stains. Although at times he was tempted to give up chasing his musical dreams, he ultimately realized that hanging up his guitar was something he was never meant to do. "I want to make rock and roll. I want to make something honest", he explains of his decision to continue to write. The songs on Strange Stains reflect these struggles – their sweet, catchy melodies belie stories of loneliness, fear and frustration. "It's a record that speaks about love, heartbreak, idiots and continuing to pursue what you love to do, no matter how hard that shit is", Josh says. Mixed and mastered by Paul Mahern (Blake Babies, Afghan Whigs, Okkervil River, Iggy Pop, The Fray), the record also features a slew of guest musicians including Jim McPherson (The Breeders), TK Webb (TK Webb and the Visions), Brandon Phillips (The Architects) and Heidi Gluck (Julianna Hatfield).
Released: December 2013
SEE ALSO:
SPT10 Radar State – Strays (Cassette)
SPT11 Berwanger – Watching a Garden Die (Cassette)
SPT15 The Anniversary – Designing a Nervous Breakdown (Cassette)
SPT24 Berwanger – And the Star Invaders (Cassette)