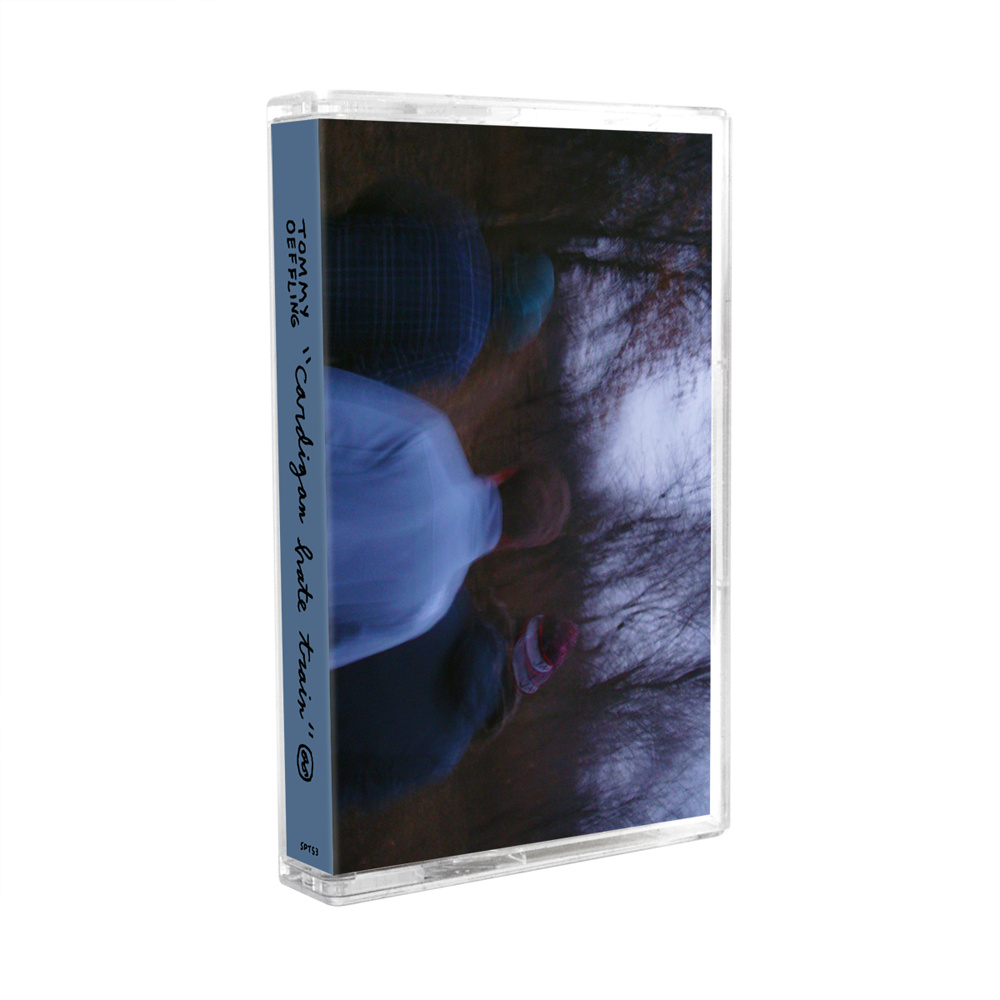 TOMMY OEFFLING
CARDIGAN HATE TRAIN
SPT53 – Cassette
100 copies pressed on dark blue shell, includes download code.
SIDE A:
1. lovely, lovely
2. if and when
3. ghawi
4. non-smoking
5. cardigan hate train
6. devil tricks
7. call your bluff
SIDE B:
1. weirdo summer hug
2. rid misanthropy
3. flashlight tag
4. siano
5. dogwalker
6. lefty
Thirteen tracks. Just under twenty-six minutes. Short, sweet, fast, and loud. Catchy, but not too poppy. Mid-fi. Recorded in a dorm room. Written largely during philosophy and theology courses. For fans of Pavement, Yo La Tengo, The Strokes, Guided by Voices, Horsegirl, Hotline TNT, Chad VanGaalen, Deerhunter, Built to Spill, and Interpol. What more could you want?
Released: October 20, 2023